This free online course in Angular Fundamentals teaches you all about the Angular tool and how it's used for developing dynamic single page applications. You will analyze the prerequisites for Angular, the Integrated Development Environment (IDE) as well as explore the model view controller (MVC), how Angular components are built and how they fit into the lifecycle of an application.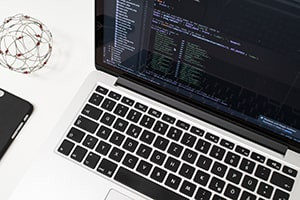 Duration

5-6 Hours

Accreditation

CPD
Description
Angular is a very popular Typescript and has vast applications in web development and programming. This free online course starts by introducing you to the prerequisites of Angular, the Integrated Development Environment (IDE) and the choices you have for code editors when developing Angular applications. Another focus of the content discusses Angular Components, which play the role of the controller. You will learn how to design applications with the model view controller (MVC) in mind and also how to break your angular logic into reasonable margins. Some other points of discussion are HTML and Angular markups as well as the Documents Object Model (DOM).
Next, this free online Angular tutorial discusses templates, and where to build the HTML that will be displayed for your component. Templates can be embedded with components or managed in their own HTML file and you will be taught why you would choose one approach over the other. The course then analyzes Forms, and which tools Angular provides to build forms and validate and process users' input. You will learn data binding as the process of displaying data to the user and be guided through how to use the URL to control the navigation of your application. In the final part of this Angular free online course, you will learn how to use directives to change the structure of a document and how to reuse code by creating surfaces and use it in different components. Other topics covered are how to perform common formatting and filtering tasks and the new changes and best practices regarding Angular2.
You can refine your coding skills by enrolling in this free online Angular Fundamentals course and open a whole new world of coding opportunities. This versatile language is easy to understand and can be used to perform many coding tasks and create applications.
Start Course Now