Web Development with HTML and CSS for Beginners
Learn the foundations and core pillars of web development with HTML and CSS in this free online course.
Publisher:

Zenva
Are you a web-design beginner with no prior knowledge of web development? Are you interested in starting a new chapter as a web developer? Then your web development journey today with this free online course! We will help you master the foundations of HTML and CSS, which are the two powerful programming languages every aspiring web developer needs to know. This course will take you through everything you need to know to get your plans on track.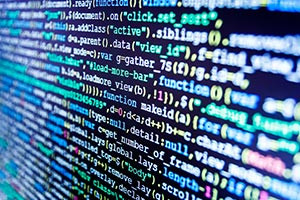 Duration

4-5 Hours

Accreditation

CPD
Description
Discover how to manipulate text, links and more for your websites in this free online course, which will help you nail the basics of HTML and CSS. We will show you how to set up tags using HTML and apply CSS on top of that to stylize what you have created. HTML (Hypertext Markup Language) is the coding language used in developing web pages. It uses tags to define the elements of a website and controls the website structure, defining the headers, texts, links, images, input fields, and more. HTML is an easy-to-learn language that has various applications beyond software development. 
You will learn about the number of different HTML elements using tags such as headers, paragraphs, images, lists, and forms. Explore the overall structure from the HTML tag, using the header tags for a lot of the meta and backend information and the body tags that encapsulate the website content. By the end of this course, you will better understand how to build the structure of a website using HTML. We will also cover the ins and outs of CSS (Cascading Style Sheets) and create a style sheet that can change the fonts, colours, and any formatting you want to apply to your actual website. Without CSS, all the websites on the internet will look very similar.
With this introductory course to web development using HTML and CSS, you will master how to tweak your websites' many features. You will improve your command of the two coding languages and learn to tweak elements like images, links and texts from a website. We will cover all the necessary information to get you started on your web development journey. These two languages are a must-learn for every developer or anyone wishing to start a career in web development or create web projects. Sign up for this course today if you've always wanted to build stunning websites.
Start Course Now