Diploma in Website Development Using HTML and CSS
This free online course examines the various features available for building websites from scratch using HTML and CSS.
Publisher:

YouAccel Training
Interested in website development but not quite sure how to approach your learning? This free online course introduces you to website development using HTML and CSS and explains the introductory aspect of developing a website and the basics of website design. You will learn how to build the structure of a website, the cascading style sheet (CSS) model and how to build components in the navigation bar in order to build world-class websites.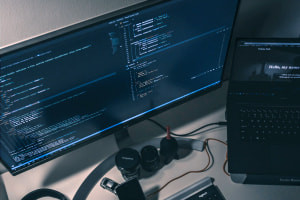 Duration

10-15 Hours

Accreditation

CPD
Description
We spend so much of our time online in these modern times but many people don't know how these websites are built and come to life. This free online web development course will teach you exactly how to build an actual website using HTML and CSS coding languages. In this HTML tutorial, you will learn about all the key skills you will need to master in order to start building professional websites and these technical skills include HTML5, CSS3, Flexbox, building animations, working with navigations, and integrating images directly into a website. As you go through the course, you will be taken through simple processes employed in building websites as well as other important web development basics including how to build the structure of a website, and the relevance of the cascading style sheet model in the overall website experience. Do you know that web layout is crucial during the development of a website? How Flexbox is used to animate and play web layout is covered in this section of the course as well.
The web development tutorial course goes on to describe the various methods used in building components in the navigation bar of a website as well as padding during website development. You will get to know more about design thinking in website development and how it is used for coming up with a user-oriented website. Two of the most important items namely a browser and a text editor are required when building a website and why this is as well as how they work will be discussed in detail. The next part of this course includes a CSS tutorial that includes its vital role in web development, how CSS influences the structure of a website, and an in-depth analysis of CSS principles. THis part of the course concludes by teaching you how links are embedded in HTML, how they work together with navigation elements, and the role HTML DIV tags play in organizing HTML elements. 
The web development certification continues by taking you through the unique process of creating different forms on a website using HTML. You will take a look at the integration of animations into an HTML form, how to add different styles and features to an HTML animation, and the negative impact of adding items and elements that aren't used has on server storage and website speed. Other website features are covered such as the button element in HTML forms, grid layout, content-grid-wrapper, metadata-sidebar-wrapper, and the invalid property value. Web development as a skill is in high demand and many people around the world have turned their passion for the online world into a career using their coding skills. HTML and CSS are very popular languages and being an expert in them can open a range of job opportunities across many fields and enrolling in this course will allow you to enhance your skills and use it to your advantage in the job market.
Start Course Now