DevOps - Application Lifecycle Management
Learn about Application Lifecycle Management (ALM) for software development.
Publisher:

Channel 9
This free online course in DevOps focuses on application lifecycle management. DevOps relates to practices that combine software development (Dev) and IT operations (Ops). Increasingly used in the development of software, it allows for a reduction in the time it takes for changes made to a system to be committed while still maintaining high quality. Learn how to make your software development projects run more efficiently with this free course.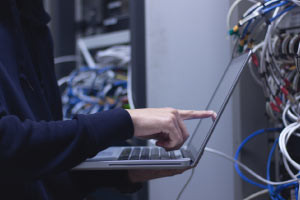 Duration

1.5-3 Hours

Accreditation

CPD
Description
In this onling course DevOps - Application Lifecycle Management you will explore what Application Lifecycle Management (ALM) means for project management and quality assurance in terms of value, quality, and speed.
The course starts off with introducing you to ALM and how it can cover a lot of different software development processes. You will become aware of rules associated with ALM and you are encouraged to take a broad view of your world to understand what you're trying to accomplish. You will learn about DevOps CALMS and be able to distinguish between each aspect of CALMS. Then the course will show you how DevOps can help your company to thrive in many ways such as accelerating delivery, allowing experimentation and optimizing resources.
In the next part, the course will introduce you to continuous delivery, where you will learn about the seven principles of continuous delivery and also the benefits of implementing continuous delivery. Along with reviewing aspects of quality, with a focus on practices, principles, and quality gates.
Lastly you will get a look at some of the best tools in the marketplace, backed up with the core techniques and philosophies that make high-quality code a natural outgrowth of solid software development. You will also learn about end-to-end visibility and transparency and get to know the importance of integrated data. Finally, this course will allow you to see the power of TFS as an end-to-end ALM platform.
This course will be of great interest to professionals working in software development or testing and who would like to learn more about application lifecycle management and its role in delivering high quality software products.
Start Course Now