An Introduction to Social Work Basics
A free online course on the responsibilities and duties of being a social worker based on recent UK legislation.
Publisher:

One Education
Are you passionate about helping people and becoming a social worker? This free online course will take you through the basics of counselling in social work, ethics, values and laws. Then, following the guidelines and principles, you will learn about theories and approaches to social work practice. Finally, you will learn about casework, teamwork and how to help service users improve their lives.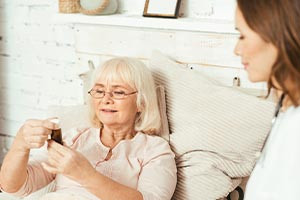 Duration

1.5-3 Hours

Accreditation

CPD
Description
In this world, grave problems exist, and no one is safe from reminders that everyone in society has their challenges. But are we completely helpless? Fortunately, the answer is 'no'. Social workers are ready and eager to help strangers lead better lives. In this foundational course, you will learn about intervention theories and models used in modern social work practice. Among others, you will get a taste of crisis intervention, motivational interviewing, narrative therapy and having a solution-focused approach.
The material covers many types of counselling. Psychodynamic counselling, for instance, is where a professional tries to help service users make sense of their past troubles. You will learn how to use the person-centered counselling approach to help others achieve self-actualisation, which is about reaching your full potential. It is also crucial to understand how the law operates in social work. The law binds everyone in their duty of care and social workers are no exception to the rule. It is a vital component of the discipline itself. This course will unravel all the laws needed and used in social work. For instance, under the UK's Equality Act 2010, you are protected against discrimination. Not only should social workers abide by legislation but they should also adhere to codes of conduct and professional standards when carrying out their work. We will examine the Professional Capabilities Framework (PCF), which guides all aspects of social work practice in the United Kingdom.
Finally, you will learn about the necessity of research in social work. Research is unquestionably essential because it provides answers to our inquiries and allows us to make informed decisions. Next, see how social work includes a variety of different career paths. For example, you may be a support worker, offering practical support to people to allow them to live independently, an activities co-ordinator, a rehabilitation worker or a complementary therapist, all of which you will study in this course. You will delve into theories supporting social work derived from other disciplines such as sociology and psychology. We will highlight the importance of teamwork in social work as co-operation ensures that workers reach the best outcome for everyone concerned. This course will equip you with valuable knowledge about the important and fulfilling field of social work.
Start Course Now