An Introduction to Biomolecules: Nucleic Acids and Proteins
In this free online course, you will learn about various biological molecules and their role in diseases and treatment.
Publisher:

NPTEL
This free online certificate course on Biomolecules discusses the different Biomolecules that are present in living organisms, such as Nucleic Acids, Amino Acids, Proteins and Lipids. It introduces you to the structure and chemistry of the DNA in living cells. You will learn about the nucleobases and their replication both naturally and artificially. You will also learn about Protein denaturation and unfolding and the structures of lipids.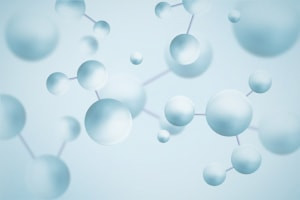 Duration

4-5 Hours

Accreditation

CPD
Description
This free online course on Biomolecules discusses the different Biomolecules that are present in living organisms and the importance of the study of chemistry and biology behind those molecules. It explains, with examples, the need to understand diseases in order to be able to design drugs. It also introduces you to the structures and functions of DNA and Nucleic Acids, Proteins, Amino Acids and Lipids or Fatty Acids.
Next, you will learn many interesting details about the DNA, such as its double-helix structure, the nucleobases, their types, forms and orientation, the replication of DNA during the eukaryotic cell division, the sequences of the DNA base pairs and the properties of DNA, such as melting, solubility and hybridization. Finally, you will learn about the tertiary and quaternary structures of proteins, the process of denaturing and refolding proteins and the structures of fatty acids and lipids. 
This certificate course will be useful to students embarking on careers in the fields of biochemistry and medicine, or those who are interested in these topics. The course gives valuable insights into diseases such as cancer and the importance of biomolecules in the study of diseases and the design of drugs. Why wait? Start today and be a step ahead of your peers in learning and understanding this very important field of nucleic acids and proteins in the study of Biomolecules.
Start Course Now