Advanced Diploma in Principles of Industrial Engineering
Master how to apply the fundamental principles and techniques of industrial engineering in this free online course.
Publisher:

NPTEL
Would you like an in-depth understanding of the techniques, tools, functions and application of industrial engineering in solving real-life problems? This free course tackles the principles of industrial engineering so that you can optimize processes to be less wasteful, more productive, more profitable, safer and even more environmentally sound. You will also study plant location and layout that should be considered when building a plant.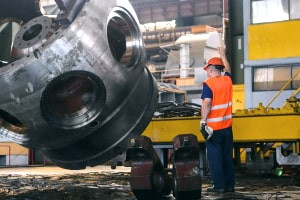 Duration

20-30 Hours

Accreditation

CPD
Description
'Advanced Diploma in Principles of Industrial Engineering' is a free online course that teaches you the fundamental theories and applications of industrial engineering (or plant engineering). It will guide you through the functions, tools, techniques and applications of this specialized field. You will also learn about the elements that constitute an organizational structure, as well as the different layers and levels in a functional organization. You will learn about plant location and the factors that influence it, overall layout, as well as how locations can be selected so that the enterprise will be in a position to offer products to its customers.
The course describes the organization of production plant facilities to suit the handling of production material while maintaining good cost-effectiveness in production activities. It also analyzes production planning and control, and the different tools used in ensuring plans are well scheduled and executed in time. You will tackle critical steps like material requirement planning, priority sequencing, loading, and production modelling. Lastly, you will be introduced to network modelling techniques, their associated technologies, along with how to calculate various times in the rollout of a plant project, identifying critical paths, and the total duration using different technologies will also be introduced in this course.
The material will also introduce you to the methods of forecasting as well as the Identification of the components of demand, forecasting errors, and tracking signals. This free online course will be of significant interest to those involved in plant or industrial engineering, or business owners who want to understand how to make their plants run more smoothly and optimize them for higher production and turnover. So, register for this course now and enhance your understanding of industrial engineering principles and techniques from today.
Start Course Now