Advanced Diploma in Principles of Engineering System Design
In this free online course, learn about Engineering System Designs and how to integrate and manage complex systems.
Publisher:

NPTEL
This free online course in Principles of Engineering System Design teaches learners how to be critical, creative, curious, capable, as well as ready to handle this constantly changing world. A wide range of discipline falls under the engineering title. No matter where your interest lies, there's bound to be one facet of the sector you'll find enticing and engaging. If you like tinkering, creating or designing, this engineering course is for you.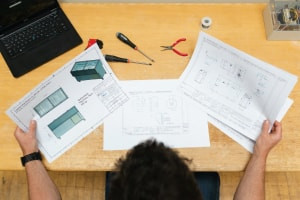 Duration

15-20 Hours

Accreditation

CPD
Description
Advanced Diploma in Principles of Engineering System Design is an introductory course on Engineering System Design. This course teaches you about system engineering design and covers topics and examples to give you a full understanding of the subject. The course begins by introducing you to the modern design processes and the six functions within the design process. It then goes on to explain the various tools required for enabling creative development. 
Next, the course will teach you how to implement fault-tolerance in physical architecture. You will then go on to learn a number of skills in architecture development and how different modeling processes and techniques are applied to help you with your decision making in  system design. The course includes case studies of failed projects that did not apply these principles, as well as successful projects that did.
Learners taking this course will develop problem-solving skills in engineering and will use these skills to apply their knowledge of research and design to create solutions to various challenges.The world is changing, and engineers are at the forefront of this development. The majority of today's services and products have some element of engineering involved in their conception, paving the way to long, fulfilling and healthy lifestyles. Engineers must be critical yet creative; curious yet capable; as well as ready to handle the constantly changing world. If that's you, why wait? Prepare to thrive in a dynamic and fulfilling career by starting this course today.
Start Course Now