Advanced Diploma in Modelling and Analytics for Supply Chain Management
In this free diploma in modelling and analytic, learn how Analytics can be applied to various domains of supply chain.
Publisher:

NPTEL
This free online diploma in modelling and analytics for supply management focuses on the nature and goal of supply networks and explains the impact of analytics-based supply chain decisions on the success of a firm. The course covers key metrics that track the performance of the Supply Network, identification of the key factors to be considered when designing a distribution network, and use of analytical techniques for developing a framework.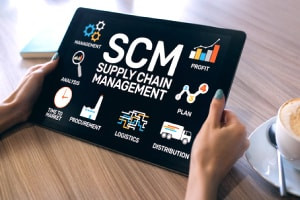 Duration

20-30 Hours

Accreditation

CPD
Description
This free online course introduces you to the modelling and analytics in Supply Chain Management. Firstly, the course provides insights into transportation as well as warehousing modelling and analytics. This is arranged systematically and presented clearly so you will easily be able to understand the given concepts. The course gives emphasis to topics such as strategic performance improvement, inventory analytics and modelling coordination in Supply Chains.
Next, the performance of the entire Supply Chain and the analysis of Data Envelopment, as well as the various concepts involved in Inventory Management are analyzed. The course then goes on to explain the safety stock and recorder level, along with the continuous and periodic review systems. Information distortions, Six Sigma and Queuing in Coordination are discussed. This process comes under the modelling coordination in Supply Chains.
Finally, the course places emphasis on risk analytics in a Supply Network along with design and modelling of the Global Supply Chain. The advantages of tax, transhipment and flexibility; and total costs are mentioned, which helps in designing the global supply chain. Upon completion of this course, you will learn how to develop supply chain strategies and logistical capabilities that serve the needs of their customers whilst maximizing overall profitability. The Modelling and Analytics for Supply Chain Management is an advanced and informative course which will interest students and those in management, industrial and systems engineering, mechanical engineering, and related disciplines or those who have an interest in these topics. Sign up for this course and start learning today!
Start Course Now