Advanced Diploma in Acoustic Material and Metamaterials
Learn about sound propagation, sound absortion, and acoustic metamaterials like membranes and crystals.
Publisher:

NPTEL
This free online sound engineering course introduces you to acoustic materials and metamaterials, and shows you how they help to control and influence environmental noise. This course will teach you about acoustic fundamentals, design principles of acoustic materials and metamaterials as well as conventional acoustic materials in noise control engineering. This is valuable knowledge for anyone working in acoustics.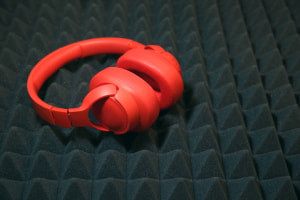 Duration

20-30 Hours

Accreditation

CPD
Description
This free online course on Acoustic Materials and Metamaterials introduces you to the study of acoustic principles and applications to help control environmental noise.The study of electromagnetic waves and acoustic waves dates back centuries. In this regard, acoustic materials, which are materials that are designed to manipulate soundwaves, are of prime importance.
This course is designed to expose you to the concept of metamaterials and how man-made materials and acoustic metamaterials can manipulate soundwaves beyond the defined limits of those found in nature. Over the last 15 years in the field of acoustic materials, particularly advanced materials and metamaterials have emerged through scientific discoveries. These have the potential to impact areas such as machinery noise control, frequency filtering, speech transmission technology, acoustic imaging and cloaking.
This course is an introduction to the design principles of acoustic materials, limitations of conventional acoustic materials, and the theory and design principles of acoustic metamaterials. By studying this course, you will have a distinct advantage in understanding these latest materials and how they can be applied in day to day life. Undergraduates and post graduates alike, with a passion for acoustics, science and mathematics, will enjoy this course.
Start Course Now