Accounting - Merchandising Transactions
Learn more about merchandising transactions in accounting such as gross margin percentage, sale of inventory, and more.
Publisher:

Global Text Project
This free online accounting course teaches you about merchandising transactions. In this course you will study the ways in which the buying and selling of goods are accounted for in the merchandising sector. You will also study how managing the accounts and finance related to purchasing, trade and chain discount, transport costs, and invoice terms are critical as they are the major contributors to the gross profit, and more!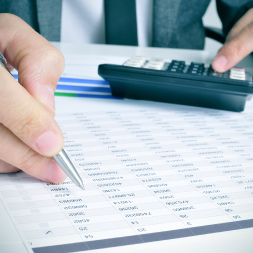 Duration

1.5-3 Hours

Accreditation

CPD
Description
This course begins with an introduction to Merchandising Transactions. You will learn that they are transactions that deal with inventory and includes the purchase and sale of inventory. You will study the differences between the perpetual inventory system and periodic inventory system as well as look into the gross selling price which is the total amount of money the purchaser pays to the seller in consideration of the sale of goods.

You will then look into Returns and Allowances and learn that is a sales adjustments account representing merchandise returns from customers and deductions to the original selling price when the customer accepts defective products. You will also study the cost of goods sold which refers to the direct costs of producing the goods sold, the classified income statement which is an easy-to-read financial report showing revenues, expenses, and profits, and more!

This accounting course can give you a better insight into the management of stock and related cash flow for the wholesale and retail sectors. Upon the completion of this course, you will become more familiar with the process of recording journal entries for sales transactions involving merchandise as well as learn to determine and describe the cost of goods sold and the distinction between perpetual and periodic inventory procedures. Sign up for this course and gain better understanding of merchandising transactions today!
Start Course Now