A Beginner's Guide to Microsoft Outlook
This free online course will show you the essential functions and capabilities of Microsoft Outlook.
Publisher:

Jan Ekhteyari
When it comes to flexible and powerful email tools, Microsoft Outlook is the king of the business world. This free online course will show you how to utilize this Microsoft email customer software by exploiting its features in numerous ways. Master the art of personal information management by scheduling meetings and tasks, collaborating with colleagues, and using a calendar of organized events that sends alerts for upcoming events. Sign up now!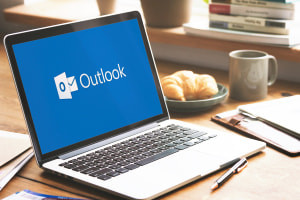 Duration

3-4 Hours

Accreditation

CPD
Description
Email is one of the most common modes of communication among employees in the world of business. Most firms have realized the necessity to deploy a corporate mail management system. Microsoft Outlook is by far the most popular program to handle messages and meeting invitations among workers. Though most people are familiar with Microsoft Outlook, only a few are aware of its unique capabilities and how it can help you be more efficient and organized in your professional and personal life. This course aims to explore the various features of Microsoft Outlook and its role in organizing and managing information. We will start with the basics of using Outlook to assist with critical tasks. You will learn how to use it without an internet connection and the process of creating folders and customizing layouts. Furthermore, we will highlight the advantages and immediate benefits of using Outlook's numerous functions.
In the next section, we will describe the overall structure of Microsoft Outlook and the process of navigating through its various functions and features. We will show you how to use the desktop version and demonstrate sending and receiving emails with and without attachments. Next, we will take you through the account settings and how to set up automatic responses. You will learn about delegate access and its importance in corporate email and the process of managing data files, the internet, and public calendars. Following that, we will explain new email options, including their functionalities and the message menu. We will take you through various properties and characteristics of different elements that go into creating an email. We also discuss the role of autofit behaviour in inserting a table, the picture format tool, and the variations between shape and smart art options. Further, we will teach you the procedure for tracking and structuring an email using various insert options.
In the final section, we will take you through the differences between the appointment and meeting menus. You will discover how to create a new task, respond to an email, recall short actions, and use the create rule. We will also explain the various home features and their uses and significance in email. The categorization of sending and receiving folders and the techniques for using search and view settings are discussed. By the end of this course, you will also understand the critical functions of the general and mail options and the understand the significance of alternate calendars. We also discuss the importance of Really Simple Syndication (RSS) feeds and the process of distinguishing between the ribbon and quick access toolbar. Lastly, we will take you through the components of a mobile app and how they have evolved with Outlook. Learn to manage various personal data, such as calendar appointments and other similar entries, tasks, contacts, and notes.
Start Course Now