Všeobecné nařízení o ochraně osobních údajů (GDPR)
Rozumíte GDPR? Nebo že firma, která selže GDPR, může dostat pokutu 20 milionů eur? Vezměte si tento bezplatný kurz
Publisher:

Advance Learning
Tento bezplatný online kurz ukazuje, proč je GDPR jedním z nejvýznamnějších kusů legislativy posledních deseti let. Společnost, která nesplní GDPR, může dostat pokutu 20 milionů eur a předpisy, které se GDPR týkají, mohou být obtížné pochopit a správně uplatňovat. Tento kurz vás naučí vše, co potřebujete vědět o GDPR.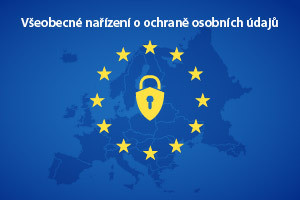 Duration

1.5-3 Hours

Accreditation

CPD
Description
Pokud vaše firma shromažďuje data o jednotlivcích, ať už jde o soubory, fotografie, kontakty (cokoliv), pak je GDPR pro vás neuvěřitelně důležitý. Firmy, které nesplňují normy GDPR, porušují důležité zákony, ohrožují spotřebitele a mohou být vyloučeny z podnikání, pokud je chytí. Navíc GDPR může být složitá a těžko pochopitelná.
Tento kurz dělá věci jednoduché, takže si můžete být jisti, že firma, kterou spravujete splňuje normy GDPR. Kurz začíná tím, že vás představí klíčové zásady GDPR. Ukáže vám, jak GDPR má dát spotřebitelům kontrolu nad jejich daty a zejména má chránit soukromí dětí mladších 16 let. Pak se dozvíte, co musí velké a malé organizace udělat, aby splnily normy GDPR. To bude zahrnovat pokyny pro malé podniky, jak bezpečně a legálně uchovávat osobní údaje spotřebitelů.
Nakonec vás kurz učí o klíčové úloze úředníka pro ochranu osobních údajů (DPO) a o krocích, které mohou organizace podniknout k zajištění prostředí založeného na cloudu. Do konce tohoto kurzu budete plně rozumět GDPR a být schopni zajistit, že vaše společnost splňuje normy GDPR. To je zásadní informace pro ochranu vašeho podnikání před vysokými pokutami a možným bankrotem. Takže nečekejte, až bude pozdě. Začněte tento kurz a naučte se, jak se chránit dnes.
Start Course Now