Understanding the Nuances of Russian Language
Learn how to communicate in Russian by comprehending the fundamental phrases and phonetics with this free online course.
Publisher:

Yauheniya Kliuyeva
The Russian language (русский язык, transliterated to russkiy yazyk) is an Indo-European language with over 164 million speakers worldwide. But speaking Russian isn't as difficult as you would imagine; it just requires time and dedication. This course aims to give students the foundations needed to know everyday expressions and essential words by studying the syntax and diction of Russian linguistics utilizing the Latin and Cyrillic alphabet.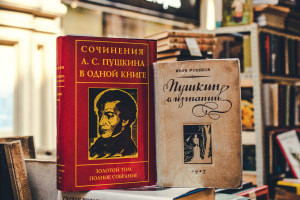 Duration

3-4 Hours

Accreditation

CPD
Description
To the novice, the Russian appears threatening and also strangely familiar. The Russian phonetics is similar to Greek, which has a common ancestor with English and Germanic roots. Russian is more than the primary form of speech for Russians. Other countries, such as Kazakhstan and Belarus, use it as their dialect or communication system. It is also commonly spoken in the Baltic states, Ukraine, the United States, Armenia, China, and, to a lesser extent, Israel. It doesn't matter if you have no solid knowledge of the Russian language. The course will guide you through the steps of identifying keywords, practising vocalization, and learning about numbers, colours, animals, and people. Yow will end up improving your articulation skills and expanding your vocabulary through practice and tutoring. It is structured to allow for a high level of interaction through multimedia lessons. Begin learning welcome expressions, then move on to basic terminologies such as family members, primary colours, and toy names. Immerse yourself in the language by practising brief phrases for referring to animals and learning how to count in Russian to alter your perception of communication and understanding of the world around you.
Russian, like any other language, is not difficult to pronounce. People would be much less confused if they spent more time listening to the conversations of the native speaker rather than reading tonnes of literature. As a result, Russian is part of the top 10 most spoken languages in terms of total speakers worldwide!. Even if the employment you are applying for does not require Russian proficiency, having it on your CV will help you stand out. If you want to help your child develop communication skills or plan future trips to Russia, this is the guide for you. Regardless, this curricula will allow you to understand the complexity of Russian culture because, by taking this course, you are no longer a traveller but interested to learn about the culture and traditions. You will start from the fundamental understanding of words and phrases to a more complex association of numbers and nuances to start structuring basic expressions to communicate with family and friends. Learning fluent Russian requires focusing on listening and repeating, the reason why the video lessons provide instructions and practice periods for you to hear and imitate the language as a native speaker.
At the end of the course, you will considerably increase your vocabulary and strengthen your communication skills in Russian. You will learn basic syntax about family members and everyday toys. Following this, you will discover pronouns to associate these toys with a primary colour palette. These include exercises to practice vocalization to enhance your phonetic language proficiency. Next, you will study the numbers in the Russian numerical system by counting from one to ten to later associate these new words with phrases and expressions. Subsequently, you will acquire a new glossary of well-known creatures, from home pets to farm animals, including the explanation of the sounds that represent each of the animals. Finally, combine each lesson by practising your vocabulary, pronunciation, and knowledge through guided exercises. Learning Russian, when taken thoughtfully, can open a wide range of possibilities of high-paying jobs, from a teacher to a professional interpreter. Understanding such a complex language as Russian demonstrates commitment, resourcefulness, and determination – all of these are highly sought abilities by employers. 'Understanding the Nuances of Russian Language' is an enlightening course that educates the foundations towards fluent proficiency by providing the basic vocabulary, writing skills, and peculiar pronunciation. Because once you have enrolled in this course and learn Russian, you'll never look at the country the same way again.
Start Course Now