Complete Spanish for Beginners
Learn how to communicate effectively with others using the Spanish language with this free online course.
Publisher:

Stay Curious Media Ltd
Are you thinking about learning a new language, but don't know where to start? For absolute beginners with the Spanish language, this course is the perfect starting point. You will start with the very basics, with topics such as greetings and numbers. As you progress you will be introduced to Spanish sentence structure, making it easier to communicate. With the lessons from this course you will be speaking Spanish in a matter of hours.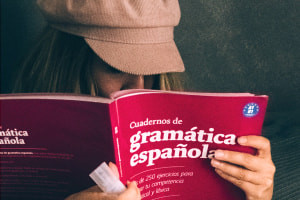 Duration

4-5 Hours

Accreditation

CPD
Description
With millions of native speakers in the world, it's no surprise that Spanish is the second most spoken language around. Spanish is also considered a romance language, a categorisation of languages with the same basis when they were first created. This means that if you ever decide to learn another romance language, such as French or Italian, you will be one step ahead before starting the other languages. By learning how to speak this highly popular language you are creating a plethora of opportunities for yourself, professionally and personally. Your CV will gain a valuable addition, making you a more desirable professional for this looking to hire and speaking with the locals on your vacations to Spanish speaking countries will be another option for your travels. This course, in particular, is made for beginners with no history of speaking Spanish. But what else does this course have to offer you?
To start, you will be introduced to everyday vocabulary to help communicate what you are trying to translate. This starts with greetings and manners before progressing into other topics of basic interest, such as numbers, colours and food. You will even be introduced to the Spanish alphabet, in case you find yourself in need of spelling something out. As you continue with your studies you will begin forming full length sentences to both ask someone a question and even answer a query. One key topic of the interest that you will cover in great detail are verbs. Aside from translating certain verbs, you will also be learning how to conjugate verbs. Conjugation plays a vital role in many languages across the globe and Spanish is no different. Other topics that you will cover in this beginner's course include telling the time and date, parts of the body and human emotions and characteristics.
Along with vocabulary and sentce structure you will also be provided with the correct pronunciation of everything you learn as this is a video based course. Throughout your studies you will hear, from a professional Spanish speaker, what you should say in specific situations and how to say what you want to communicate. Throughout this course, you will form a solid understanding of reading, writing and communicating in Spanish. Start this beginner's Spanish course today to learn how easy it can be to learn a new language and create amazing opportunities for your travels, whether they be for your professional career or a relaxing holiday.
Start Course Now