An Introduction to Silvicultural Practices
Learn about different Silvicultural Practices involved in growing healthy forest trees from this free online course.
Publisher:

NPTEL
This free online course will teach you the basic and important silvicultural practices that enable the growth and sustenance of timber products. You will learn about simple techniques for nursery management, tending operations, as well as processes of proper seed collection and their treatment. Anyone interested in forest ecosystems, forest management, silviculture, nursery management and any related fields will benefit from studying this course.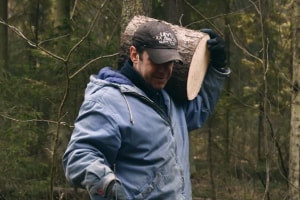 Duration

1.5-3 Hours

Accreditation

CPD
Description
This Introduction to Silvicultural Practices free online course features various silvicultural practices that enable the growth and sustenance of timber products. You will learn about the processes involved in Logging; such as surveying a forest, planting trees, felling the trees and then selling them as logs. You will also examine some of the applications of these logs of timber.
Then, you will study the factors that influence the growth and increment of forest trees. You will also learn about the computations involved in the measurement of site quality. Following this, yield and sustained yield, which is concerned with the harvesting of timber products, will be discussed. You will be learning the computations involved in estimating the amount of timber that can be harvested in a particular region of a forest at any given time. The various methods of yield regulation, along with their advantages and disadvantages, will also be discussed.
The final section of this course will focus on Nursery Management. You will learn about the characteristics of good seeds and the requirements for proper seed collection. You will also examine the operations involved in seed testing and seed treatment. You will also learn about caring operations for nursery seedlings and the principles of Planting and Tending. This course will interest students studying Silviculture, Nursery Management, forest systems, timber harvesting and any related fields. It will also be beneficial to those who simply want to broaden their knowledge about trees or the forest management area. Start this course today!
Start Course Now