An Introduction to Cryptography
Learn about the foundations of Cryptography and the significance of computational security in this free online course.
Publisher:

NPTEL
This free online course serves as an excellent Introduction to Cryptography, and will teach you about the foundations of Cryptography, the types of Cryptographic Primitives, applications of Cryptography and the importance of Computational Security. This course will be of great benefit to anyone who wants to gain a strong foundation in Cryptography, and become capable of using and recognising its main applications.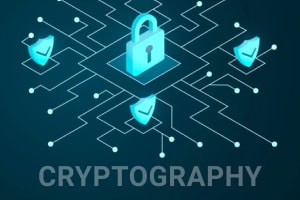 Duration

5-6 Hours

Accreditation

CPD
Description
This free online course is a great Introduction to Cryptography, and highlights the importance of Cryptography in this modern digital age. You will learn about the paradigms and principles of modern Cryptography as well as the formal security definitions. The advanced applications of Cryptography will be outlined in the first section of the course. You will learn about the syntax and security definitions of the Symmetric-key Encryption Scheme.
You will also learn about the idea of historical ciphers and their cryptanalysis as well as principles of modern Cryptography. Next, you will be introduced to the concept of Perfect Security where you will study the various definitions of Perfect Security and the limitations of any imposed Perfectly-Secure Encryption Scheme. You will also consider the origins of modern Cryptography and how to define an efficient algorithm and negligible probability asymptotically.
Finally, you will learn about the semantic-security in the COA attack model and the notion of reduction-based proofs will be introduced. You will also learn about pseudorandom generators, stream ciphers and restrictions imposed by stream ciphers. This course is a great starting point for anyone who is looking to have an informed background knowledge in foundations of Cryptography. It will also be highly relevant to those who want to learn to improve the security of their computer systems and data. Why wait, start this course today!
Start Course Now