Learn more about travel patterns and destinations.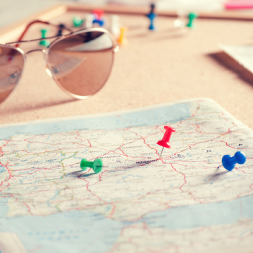 Duration

1.5-3 Hours

Accreditation

CPD
Description
Understanding the travel patterns of tourists and why they choose which destinations they go to is of vital importance if tourism-focused organisations and businesses are to maximise the financial benefits of the international travel industry in a particular country or region. In this tourism course the learner will study the travel patterns of tourists and the most common reasons for why people travel. The course also explains the six main types of pleasure trips and the ways in which holiday resorts can attract tourists. The priorities of business travellers are also explained as well as the ways in which companies can instil loyalty in business customers. The second section of the course describes the various types of holiday destinations and the key factors needed for these destinations to be successful. This course will be of great interest to owners of tourism-focused organisations and businesses who would like to learn more about the travel patterns and destinations of the international tourist. It will also be of interest to people who wish to begin working and develop a career in the tourist industry.
Start Course Now
Need Some Help?
What are travel patterns?
What are the best free online travel pattern courses?
How much does an online travel patterns course cost?