The Art of Persuasion
Master the arts of confidently persuading people and overcoming stage fright with this free online course.
Publisher:

NPTEL
Being more persuasive and overcoming stage fright are two of the major life skills you will learn in this free online course on the art of persuasion. It will help you increase your ability to influence others and also in make you aware of strategies that others might use in trying to change your own beliefs. Furthermore, it will teach you how to be confident when speaking to an audience.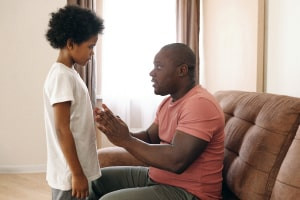 Duration

1.5-3 Hours

Accreditation

CPD
Description
Mastering the power of persuasion is crucial for marketers, salespeople, educators, lawyers, parents and everyone who wants to improve their everyday communications skills. You will be introduced to the process of persuasion and the essential steps you need to follow to be more persuasive. You will then study different strategies of persuading people and the various types of 'persuaders' that are out there. You will also learn about the different approaches to successfully negotiating with people to achieve the desired goal or outcome.
The course then goes on to explain about emotions and the key theories of emotion. You will gain an understanding of the elements of emotional experience and how emotions are expressed in different ways across cultures and gender. Next, break down the effects and components of stage fright and how it can affect your performance in front of an audience. Lastly, you will understand the causes of stage fright and the different techniques you can use to overcome it.
If you want to be a public speaker or improve your skills in persuading and negotiating with people, this course is for you. This course will take you through the key steps in successfully persuading and influencing people. You will gain insight into how to confidently negotiate with people to achieve the desired goal. Learn the key to understanding the causes of stage fright and how it can be overcome. Start this course now and become a more confident communicator today!
Start Course Now