Splošna uredba o varstvu podatkov (GDPR)
Razumeš GDPR? Alebo že spoločnosť, ktorá zlyhá GDPR, môže dostať pokutu 20 miliónov EUR? Vezmite si tento bezplatný onli
Publisher:

Advance Learning
Ta brezplačni spletni tečaj kaže, zakaj je GDPR eden najpomembnejših delov zakonodaje v zadnjem desetletju. Podjetje, ki ne izpolnjuje GDPR lahko prejme 20 milijonov evrov globe, in predpisi, vključeni v GDPR lahko težko razumeti in pravilno uporabiti. Tento kurz vás naučí všetko, čo potrebujete vedieť o GDPR.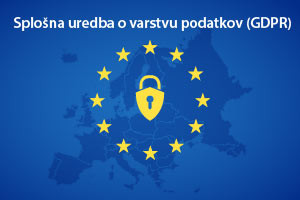 Duration

1.5-3 Hours

Accreditation

CPD
Description
Ak vaše podnikanie zhromažďuje údaje o jednotlivcoch, či už ide o súbory, fotografie, kontakty (niečo vôbec), potom GDPR je pre vás neuveriteľne dôležitý. Podjetja, ki ne izpolnjujejo standardov GDPR, kršijo pomembne zakone, ogrožajo potrošnike in bi jih lahko izgnali iz poslovanja, če bi jih ujeli. Še več, GDPR je lahko zapletena in težko razumeti.
Ta tečaj naredi stvari preproste, tako da lahko poskrbite, da podjetje, ki ga upravljate izpolnjuje standarde GDPR. Tečaj se začne s predstavitvijo ključnih načel GDPR. Pokazali vam bomo, kako si GDPR prizadeva dati potrošnikom nadzor nad njihovimi podatki in zlasti zaščito zasebnosti otrok, mlajših od 16 let. Potom sa dozviete, čo musia urobiť veľké a malé organizácie, aby splnili normy GDPR. To bo vključevalo smernice za mala podjetja o tem, kako varno in zakonito hraniti osebne podatke potrošnikov.
Končno, tečaj vas uči o ključni vlogi uradnika za varstvo podatkov (DPO), in korake organizacije lahko sprejmejo za zaščito okolja, ki temelji na oblaku. Do konca tega tečaja boste v celoti razumeli GDPR in lahko zagotovite, da vaše podjetje izpolnjuje standarde GDPR. To je ključna informacija za zaščito vašega podjetja pred visokimi globami in morebitnim stečajem. Torej ne čakajte, dokler ni prepozno. Začnite tento kurz a naučte sa, ako sa chrániť dnes.
Start Course Now