Sourcing and Customising Best Selling Products for e-Commerce
Find In-Demand best selling products, and create single product sourcing e-Commerce online store pages with this course.
Publisher:

Theo McArthur
This free online e-commerce course will teach you about how you can take your business to the next level and truly compete in the world of online retail. You will learn how to identify, source, and customise products to sell that have high demand, study the basic requirements for creating a single product store so that you can really 'sell' the product, and look into the use of online marketplaces like Amazon and Clickbank!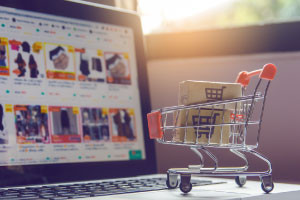 Duration

1.5-3 Hours

Accreditation

CPD
Description
This course is for those who sell products online or want products to sell online. You will learn how to quickly find out which products are 'hot'. In other words, which sourcing products have high demand. You will then discover how to create a single product sourcing store and the advantages of creating this type of store versus a store that sells lots of products. For example, a lot less time is required to set things up and keep things running smoothly. And, any promotion you do is focused on just one product, which makes it so much easier.
With the strategy taught here, competition is not a concern. You will find out how simple it is to purchase products at low prices and customise them to create a much higher perceived value. This is the strategy used by brands to elevate their products and create the ability to charge higher selling prices. You don't need expensive designers or large budgets. In fact, it can be done on a small budget and with a very small quantity of inventory!
The course will show you how to start your project, from picking and sourcing your hot product to customising it. The next phase is the design of our packaging, the placement of the barcodes and the selection of logos and images. Creating a compelling story, including product features and benefits, and naming your product is also covered. The final stage addressed is to bring it all together, and to social-proof your e-commerce page before you launch.
Start Course Now