Respect Foundations: Diversity, Respect, and Substance Abuse in Workplace
Learn how to develop a respectful work environment and confront substance abuse in this free online counselling course.
Publisher:

Global Ethics, Inc
To prevent and address harassment and substance abuse in the workplace requires companies to have observant, respectful and caring employees. However, employees must be aware of what is and isn't allowed and how these issues present at work to control and confront them. This free human resource management course teaches you to refine your attitude and approach, no matter your feelings, to ensure a healthy working environment for all.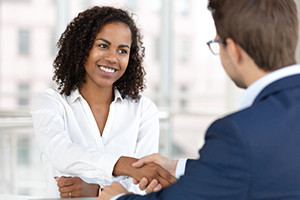 Duration

1.5-3 Hours

Accreditation

CPD
Description
Ethics is all about respect, whether it's a doctrine, an individual, an asset or an enterprise. Most ethical challenges in the workplace involve employee conflict or issues that demand us to think about how we respect, appreciate and care for people and their surroundings. The course's first section introduces staff members to the ethical precepts regulating workplace harassment (both sexual and nonsexual), diversification and bullying. We show you how to approach and solve ethical problems and build respect between people.
The second part of the course focuses specifically on the connection between respect, caring and good ethics in the workplace. You will understand why respecting, caring for and valuing humans are prerequisites for ethical behaviour. We explain how this approach allows you to deal more effectively with the moral crises of the day and explore some of the roadblocks to respecting others.
The final section of this course provides a basic introduction to substance abuse in the workplace that applies to all employees. Study the notion of substance abuse, its commonness and its consequences in the workplace. We then investigate the signs and symptoms of illicit drug use based on its category. Finally, we provide basic information about drug and alcohol abuse and examine the process of intervening and getting help for a struggling coworker. This human resource management (HRM) course will make you more aware and better prepared to take appropriate action before or after unethical behaviour occurs.
Start Course Now