Research and SmartCane Innovation
Learn about the research-to-innovation process and certain outstanding innovation stories with this free online course.
Publisher:

NPTEL
Research and SmartCane innovation is a free online course that will teach you about some outstanding startups as well as the dynamics of their innovations. You will learn about the definition of process knowledge, along with the role of sickle innovations and mobile arm support. You will be familiar with assistive technologies and the fundamentals of the SmartCane device. Start this course today and enhance your knowledge of medical innovation.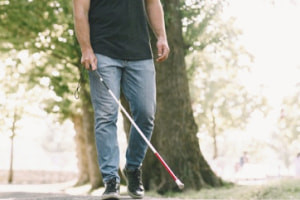 Duration

3-4 Hours

Accreditation

CPD
Description
Research and SmartCane Innovation is a free online course that begins by introducing you to the relationship between social innovations, business, technology, and money. You will learn about the foundation of certain outstanding researches and innovations along with product design. You will be able to explain the importance of the research-to-innovation process. This course then introduces the foundation and role of Sickle innovations as well as its core team, prototype, and production. You will become familiar with the Mobile Arm Support along with its attachment mechanism.
This course then explains the concept and the role of assistive technology in the lives of those with disabilities while focusing on assistive technologies for the visually challenged. You will learn about the production and function of the SmartCane Device. You will be introduced to the design, prototyping, and various versions of the SmartCane device. You will also be familiar with the human factors and ergonomics considered during the production of the SmartCane device.
Furthermore, you will discuss the role of packaging and training accessories in the SmartCane device. You will gain an understanding of the importance of paying attention to the actual needs of the end-users of innovations. This free online course will be of great interest to students, researchers, and anyone with an interest in technology and innovation. So, register for this course and start your next learning journey today.
Start Course Now