Poems, Plays and Stories From Around the World
Learn about world literature as you study some key literary works spanning different eras in this free online course.
Publisher:

NPTEL
This free online literature course will engage you in diverse genres – poetry, drama, short story, novel and essay. You will learn about different time periods and the literary traditions therein. You will study the works written in English and those that were translated in English from other languages. This course will cover the canonical and obscure writings, to provide you with a wholesome perspective on historical world literature.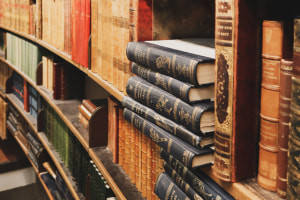 Duration

10-15 Hours

Accreditation

CPD
Description
This course in literature will examine how civilizations and cultures from around the world have defined themselves through literature. The term "World Literature" is a translation of the German word Weltliteratur, which was coined by Johann Wolfgang Goethe. In simple words, literature travelling across geographical borders is world literature. Nations from antiquity have established their identity by drawing on myths, religion and histories. These narratives have been passed through generations by various means of story-telling. Consequently, these stories also travelled across nations, thereby becoming a part of world literature. This course will introduce you to 'The Epic of Gilgamesh', which is considered as the first true work of world literature, and it circulated widely as early as in 1000 BC. Since then, it has been translated into several languages. You will learn how to define and understand world literature in a historical context and study the relationship between antiquity and modernity. In his 2003 book 'What Is World Literature?' David Damrosch has referred to world literature as a matter of circulation and reception.
The course will explain the importance of the openness of the Western canon with the narrative poem 'Beowulf'. Beowulf is the longest epic poem in Old English. You will also get an insight into 'The Lusiads', which is a Portuguese epic poem written by Luís Vaz de Camões and first published in 1572. You will study Wislawa Szymborska's poem, 'Tortures' and the sonnets of Shakespeare and Pablo Neruda. In this course, you will learn about the four main challenges for world literature in the context of different modes of translation, as well as the postmodern narrative elements. The central concept of postmodern representation is the instability of meaning or absence of closure in a narrative. You will study the fragmentation and hypertextual references in postmodern narration. The course will explain the narrative technique used by Jorge Louis Borges as a writer. Borges was an Argentine poet, essayist and a short story writer. You will be introduced to his short story, 'The Garden of Forking Paths', which was his first work to be translated into English. This course will travel further in time and geography to trace literary accomplishments in Africa, Asia and beyond and you will learn about the existing views on women and marriage, African traditions and partition literature through the short stories– 'The Yellow Wallpaper', 'Oroonoko', 'Toba Tek Singh'.
In the later part of the course, you will examine the theme of one of the greatest tragedies of Shakespeare and world literature, 'Othello'. William Shakespeare had transformed the classical notions of theatre and he used existing narratives or stories as plots for many of his plays. You will be introduced to the play, 'A Doll's House' written by the Norwegian playwright, Henrik Ibsen. Ibsen is also referred to as the Father of Realism. Finally, you will learn about the contributions of Aristotle and Longinus to English literary criticism. You will gain an insight into 'The Poetics' and 'On the Sublime' written by Aristotle and Longinus respectively. As a student of literature or history, learning about the early history of world literature in this course will help you to understand how works of literature are transformed by cultural and social transmissions. You will learn how to critically analyse literary works and this will be a useful skill for those interested in pursuing a career in academics, media and communications. If you are interested in reading books, this course offers insights into a comprehensive list of classic literature. So, enrol in this free course and start learning.
Start Course Now