Outdoor Education - Outdoor Recreation and Land Management
Learn about outdoor recreation education, land management and conservation from this free online course.
Publisher:

XSIQ
This free online course on Recreation and Outdoor Education teaches you about outdoor recreation and land management. Proper land management is a core aspect of ensuring a sustainable environment. This online course will teach you about land as a commodity, the World Conservation Strategy, and conservation management, as well as the different ways we treat our environment.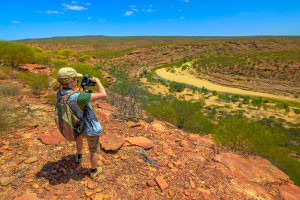 Duration

1.5-3 Hours

Accreditation

CPD
Description
The way we view the environment has significant implications for how we interact with and treat our landscape. This free online course on Environmental Education will first discuss the different ways of viewing the environment, then we will learn about the indigenous people who don't see a separation between themselves and the land. Next, you will learn about the three different categories that most perceptions of land fit into as well as the concept of land as a commodity.
Conservation is the management of the biosphere so that it can yield the greatest sustainable benefit to present generations while maintaining its potential to meet the needs of future generations. This course will discuss world conservation, the importance of the environment, and the conflict between land development and conservation. It will also look into the Aboriginal peoples of Australia and their customs, traditions, way of life, and their connection to the land.
This Outdoor Education free online course examines the environmental impact of human activity and conservation, environmental management, and sustainable living in the context of aboriginal Australia. Upon the completion of this online course you will have gained a much stronger understanding of land management, of the main ways in which land is treated, and of outdoor recreation. Enroll in this online course today and improve your knowledge and skills on land conservation and outdoors recreation education.
Start Course Now