Diploma in Outdoor and Physical Education Studies
This online physical education course will help you launch a career in adventure activities, health, and fitness.
Publisher:

XSIQ
This free online Outdoor and Physical Education Studies course covers important subjects such as coaching and training, physical fitness, outdoor activities, and adventure, as well as basic physiology. Working in the great outdoors is a wonderful opportunity. With this course, you will gain a comprehensive understanding of key topics in outdoor adventure and physical education which will open the doors to a fantastic and healthy career.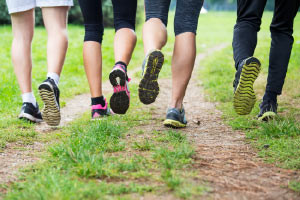 Duration

6-10 Hours

Accreditation

CPD
Description
This free online physical education course will give you an introduction to outdoor adventure activities and cover their main characteristics, types, and impact on the environment. You will learn what motivates people to go on an adventure, look at examples of adventure, and study adventure safety, accessibility, timing, and location. The course will also cover grading, guidebooks, adventure as a commodity, outdoor equipment, and land management.

Next, you will study basic muscle physiology for physical education, the heart, and the energy systems as well as how to convert food to energy. The course will also cover the principles of training, training methods, oxygen uptake, fatigue, and recovery. You will also study coaching and fitness, legal and illegal ergogenic aids, sports psychology, and sporting injuries. Finally, the course will cover the relationship between physical activity and society.

They say that if we were meant to stay in one place, then we'd have roots instead of feet. This course is ideal for anyone interested in making a career out of their interest in outdoor activities and health and fitness. It is also valuable for anyone who might like to organise some outdoor events for their personal and social life. Have a look at the course today, and find out where it takes you.
Start Course Now