Opća uredba o zaštiti podataka (GDPR)
Razumiješ li GDPR? Ili da tvrtka koja propušta GDPR može dobiti 20 milijuna eura kazne? Uzmi ovaj besplatan online tečaj
Publisher:

Advance Learning
Ovaj besplatni online tečaj pokazuje zašto je GDPR jedan od najznačajnijih komada zakonodavstva posljednjeg desetljeća. Tvrtka koja ne ispuni GDPR može dobiti 20 milijuna eura novčane kazne, a propise koji se odnose na GDPR teško je razumjeti i ispravno primijeniti. Ovaj tečaj će vas naučiti sve što trebate znati o GDPR. Ako radite s tvrtkom koja rukuje bilo kakve podatke o potrošačima, to bi vas moglo zaštititi od ozbiljnih financijskih gubitaka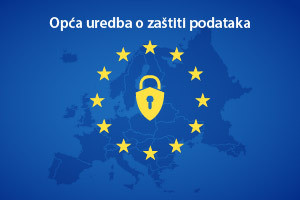 Duration

1.5-3 Hours

Accreditation

CPD
Description
Ako vaš posao prikuplja podatke o pojedincima, bilo da se radi o datotekama, fotografijama, kontaktima (bilo što), onda je GDPR nevjerojatno važan za vas. Tvrtke koje ne ispunjavaju GDPR standarde krše važne zakone, ugrožavaju potrošače i mogu biti izbačene iz poslovanja ako ih uhvate. Štoviše, GDPR može biti kompliciran i teško razumljiv.
Ovaj tečaj čini stvari jednostavnim, tako da možete biti sigurni da posao koji upravljate zadovoljava GDPR standarde. Tečaj počinje uvođenjem ključnih načela GDPR. Pokazat će vam kako GDPR ima za cilj dati potrošačima kontrolu nad njihovim podacima, a posebno ima za cilj zaštitu privatnosti djece mlađe od 16 godina. Tada ćete saznati što velike i male organizacije moraju učiniti kako bi zadovoljile GDPR standarde. To će uključivati smjernice malim poduzećima kako sigurno i legalno zadržati osobne podatke potrošača.
Konačno, tečaj vas uči o ključnoj ulozi službenika za zaštitu podataka (DPO), a korake koje organizacije mogu poduzeti kako bi osigurale cloud-based okruženja. Do kraja ovog tečaja potpuno ćete razumjeti GDPR i moći ćete osigurati da vaša tvrtka ispunjava GDPR standarde. To je ključna informacija za zaštitu vašeg poslovanja od teških novčanih kazni i potencijalnog stečaja. Dakle, nemojte čekati dok nije prekasno. Pokrenite ovaj tečaj i naučite kako se danas zaštititi.
Start Course Now