NSDC Course: General Duty Assistant (Healthcare)
Learn how to assist nurses and doctors delivering medical care to patients with this general duty assistant course.
Publisher:

Advance Learning
This free online NSDC general duty assistant course will teach you about the role of a general duty assistant in healthcare. If you are interested in providing assistance to nurses and doctors in delivering medical care to patients or want to play a crucial role in helping patients manage their day-to-day activities, this course is perfect for you. Start this free online course today and start on your career plan as a general duty assistant.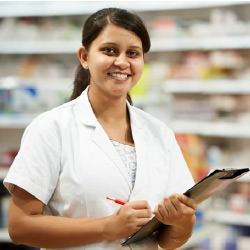 Duration

10-15 Hours

Accreditation

CPD
Description
This course will show you how to transport patients from one ward to another, help them manage their personal hygiene, aid nurses administer drugs and draw samples, handle hospital medical and surgical equipment, help feed patients, take note of patients' body temperature and breathing rate, and ensure that patients are as comfortable as possible.
The course will then introduce you to the hospital system, with a focus on the structure and services that are delivered in the hospital. You will also learn the necessary precautions needed while delivering patient care. As this course is designed to equip you with the most essential knowledge and skills for assisting patients, each lesson will give you a more a direct understanding of the different areas of a General Duty Assistant's role.
If you are serious about becoming a healthcare administrator assistant, this is the course for you. By the end of the course, you will have the core skills and knowledge necessary to assist patients in hospital, and additionally you will understand different parts of the human body and how they work, the functions of the different branches of medicine, and be familiar with the common medical equipment used in the hospital. So, check out this course now and jumpstart your career today!
Start Course Now