Nailing UX Interviews and Creating a Viable UX Design Career
This free online course will teach you how to land an amazing position and build a successful UX design career.
Publisher:

Deby Joevita
Are you looking to lay a solid foundation, land a dream job, and begin a rewarding user experience design career? UX is one of the most in-demand skills right now, and most organizations are looking for the right people to help them succeed. Whether you are a junior, senior, expert, or even a high-level UX designer, you will discover how to master real-world job interviews from start to finish and land your ideal job.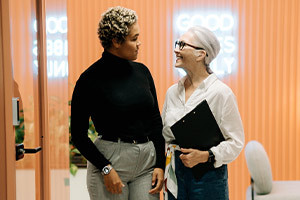 Duration

1.5-3 Hours

Accreditation

CPD
Description
It is critical to know where to begin, whether you are new to user experience design or looking to progress your career. Understanding how to get started can help relieve tension and guarantee that your time and resources are put to good use. The purpose of this UX design course is to explain what you need to know before you begin a career in the UX. It begins by presenting three major ideas to assist you in developing your UX design career which includes how to get started in the UX industry regardless of your background and the steps you need to take to develop a new, positive self-image.
The section that follows explains how to "sell" or market yourself as a great UX designer. It is important to understand that UX design is more than just creating tools and software. You will understand the necessity for taking a holistic approach by considering all stages of the UX design process. The procedure for generating your own opportunity in the UX sector is outlined in further detail. Preparing for a job interview might make you feel more prepared and confident and while each interviewer is different and their questions may differ, there are some typical questions that you can anticipate and prepare. This UX training course provides you with a comprehensive list of frequently asked job interview questions, including what interviewers are looking for in your answer and examples of answers to help you make an excellent first impression.
The final segment of this free UX design course will show you how to put together a personalized UX design portfolio and how to create detailed UX design process case studies including recommendations. This part of the content also includes some tips and tricks on how to present your portfolio to ensure that you standout in the recruitment process and the market. Nobody starts a career without job aspirations and the last part of this course discusses how to move up the UX design ladder and achieve a great industry reputation - one, if not the most important point discussed here is that continuous learning and improving your UX design skills will inevitably advance your career. Use your raw talent and passion for UX design and enrol in this course in order to learn advanced UX design skills, interview skills and portfolio compilation so you are almost guaranteed a competitive advantage in the field of user experience design.
Start Course Now