Motivating Students to Learn
This motivational training course help students look forward to learning by studying and applying motivation theories.
Publisher:

Global Text Project
This online student motivation training course will teach you the different factors that affect student motivation and show you to create a classroom environment that will promote highly motivated learning. Being an effective teacher requires a variety of skills but one of the most important is how to motivate a student to learn. Once the students are motivated, they will spend more time on their tasks and complete them much more effectively.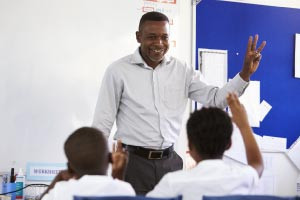 Duration

1.5-3 Hours

Accreditation

CPD
Description
This free online motivational training course will first introduce you to the theory of Behaviorism, operant conditioning, and how to apply them to motivation. You will learn about the different types of goals that affect student motivation as well as how to encourage mastery goals. You will study the effect of student interest on learning and motivation, and learn how to generate student interest in a topic. The student motivation course will also cover the different attributions of success and failure and how to encourage attributions that positively affect student motivation.
You will then learn about the theory of self efficacy, learned-helplessness, and the sources of self-efficacy in motivating students. The motivational training course will discuss the theory of self-determination, the three basic human needs that lead to self-determination, and extrinsic and intrinsic motivation. You will also learn teaching strategies that support students needs. Finally, you will study the expectancy of success, the value of success, and how to combine the two to create motivation as well as study the TARGET model.
Helping your students set achievable goals and motivating them to work towards them can be easily done when you acquire proper teaching techniques and understand important learning theories. The theories of motivation in education included in this motivational training course for motivating students can help you develop effective teaching skills and provide appropriate learning conditions to your students. So, check out the motivational training course today and start applying these lessons in your educational setting by the end of the week!
Start Course Now