Master the Art of Interactions and Impacts in User Experience Design
Interact smartly with clients and users by learning the essential communication strategies with this free online course.
Publisher:

Deby Joevita
Communication is the key activity required for UX professionals to complete various tasks in the collaborative domain of user experience design. Design interaction is a competency that is distinct from ordinary conversations. So, as a UX designer, are you wondering how to perfect the art of captivating communication? You've landed at the appropriate place. Discover the methods of constructing meaningful human-technology interactions.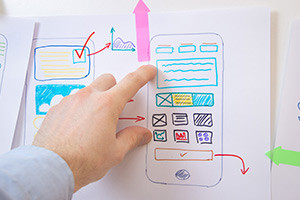 Duration

1.5-3 Hours

Accreditation

CPD
Description
Communication of the ideas and thought process behind the work, whether with the team, the organisation or the end-users, is critical for a designer to explain his work simply and effectively. Every stage of the design process necessitates the exchange of information. The primary objective is to grasp the usage realm and maintain everyone in the crew on the same path with a clear goal in mind. Hence, as a professional UX Designer, your communication style is critical to completing many of the responsibilities in cohesive product design. Communication implies far more than simply speaking to the intended recipients and ensuring that the words are correctly delivered.
Effectual stakeholder engagement and customers are vital to the design phase. It is not a topic that we often deal with because it does not seem to actively relate to major purposes of the development and deployment of digital products. It is critical to successfully communicate design concepts to clients and keep them involved in the design process. Dedicating time and energy to this field results in improved design loops and brands. The goal of the course is to prepare learners with conceptual, methodological, and market expertise to enter the field of communication design. You will learn the process of applying design concepts to a multitude of new difficulties in a range of outlets, platforms, and circumstances.
The final section of the course addresses the skills required to handle Cultural and societal challenges in communication. You will study the practice of dealing with all types of communication partners and communication scenarios to become a more effective communicator with a good influence. Finally, you will discover how to meet the growing demand for designers to develop compelling human-technology connections. The course will walk you through the whole product development process, from ideation to production and assessment. Learn how to effectively understand strategies and modes of communication design ideas by looking at the UX design phase from the perspective of a user or customer.
Start Course Now