Manufacturing Paradigms
Enhance your knowledge and jumpstart your manufacturing career with this free online course on Manufacturing Paradigms.
Publisher:

NPTEL
This free online course on Manufacturing Paradigms will help you in establishing yourself in the Manufacturing Industry. It will also be highly beneficial if you're a corporate individual looking to expand your knowledge within your career. This course gives you an excellent understanding of the basic manufacturing processes and ideologies that you need to thrive in the Manufacturing Industry, and advance to the peak of your career.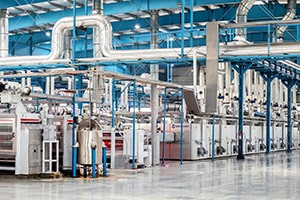 Duration

3-4 Hours

Accreditation

CPD
Description
This free online course on Manufacturing Paradigms begins by introducing the Principles of Manufacturing. You will learn about the primary definitions and goals of manufacturing and you will be able to identify and explain the various manufacturing processes along with their examples, so as to be able to map each of these processes to the different types of products in the manufacturing industry.
In the next section, you will learn all about the Manufacturing Revolutions, which features some notable inventions from the Pre-Industrial Revolution to the Industrial Revolution, such as the Iron Pillar, the Arsenal in Venice, and Great Britain's 32-pounder cannon of 1805. Also, you will take a closer look at the distinct eras of manufacturing which include the era of mass production, the era of mass customization, and the era of mass personalization.
Finally, you will study the various Laws of Manufacturing, the Business Models in manufacturing, and the applications of Technology Radar and its impact in the Manufacturing Industry. You will also see how some of the emerging modern-day technologies such as Artificial Intelligence (AI), Augmented Reality (AR), Machine Learning etc. are currently utilized in the advancement of the Manufacturing Industry. Do not delay in acquiring this useful knowledge, start this course today!
Start Course Now