Linux Crash Course for Beginners
Learn the fundamentals of Linux, how it works, and how to use its numerous commands with this free online Linux course.
Publisher:

Imran Afzal
Would you like to have a good command of Linux, one of the most important and widespread operating systems? This free online Linux Crash Course for Beginners will teach you the basics of Linux administration, including downloading and installing VirtualBox and PuTTY, along with helpful demonstrations on the use of Linux CentOS 7 in order to improve your technical skills and know-how of this popular operating system.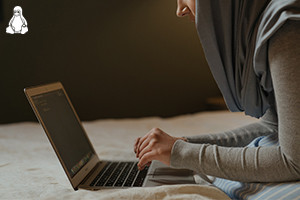 Duration

3-4 Hours

Accreditation

CPD
Description
There are many documents about Linux, which are widely distributed online for free use. However, many people think that only experts can understand how the Linux system works. Learn about Linux's basic system administration and gain a thorough command of Linux and its system. Originally written by Linus Torvalds, Linux is widely used, and many developers and technology companies in particular, use Linux as well as Unix, which is a Linux-based operating system developed about fifty years ago. With both Linux and Unix gaining popularity, it is instrumental in managing very large networks in corporations such as Intel, IBM, and Amazon and is also used to run offices and homes in some developed countries.
How does Linux technically work? As you work through the course, you will learn that Linux is an operating system just as Windows is, however, the difference is that Linux is an open source operating system that uses a VirtualBox. The VirtualBox reinforces the capacity of your computer to run multiple operating systems on one set of hardware at the same time. You will be taught that Redhat, CentOS, Fedora and SuSe are some of the main Linux operating systems and that others include Debian and Ubunto.
As you will discover by the end of this Linux fundamentals course, the operating system stores data on disk drives via a filesystem that consists of files and directories and that information is needed to access and locate them. You will need to learn Linux commands if you want to navigate a file system and these commands are discussed in-depth in this Linux tutorial for beginners course, along with  practical examples. There are various types of commands, including those of file maintenance, file display, file system monitoring, and file network and you will learn to master these and gain a better understanding of the power of the Linux system. You should enrol for this course if you are a student or professional in system administration, IT infrastructure or simply keen on learning more about this very popular operating system and virtual machines.
Start Course Now