Learn How to Use The 911, 999 & 112 Emergency Services Correctly
This free online course will teach you how to get the response you need when making an emergency call.
Publisher:

Emergency Mentors
This course outlines how to effectively communicate with 911, 112 and 999 emergency call operators. We'll explain how to get the much-needed assistance you or somebody else may need. The ability to contact and effectively communicate with the emergency services often means the difference between life and death. It is unlikely that you will be required to make these calls too often in your lifetime, but it's essential to know what to do and say.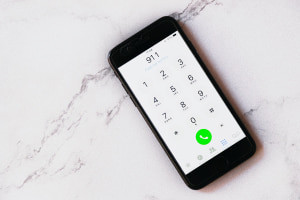 Duration

1.5-3 Hours

Accreditation

CPD
Description
We don't want to tempt fate, but there might be a time where a crisis strikes and you need to call the emergency services like the fire brigade, police, or paramedics. Seeking urgent help can be a scary experience, and people are often daunted by the prospect of who to call when an emergency strikes. However, it is vital to contact the emergency services as soon as possible when faced with a life-threatening incident because time is unlikely to be on your side.
In case of an emergency - like a car accident, burglary, shooting, or heart attack - you are probably familiar with one of the first steps to carry out. You know you will need to dial an emergency number such as 911, 112, 999, or any other country-specific number. However, what you may not know is that people often make mistakes at this first step. Throughout this course, you will learn that there is a right and wrong way of making an emergency call. Knowing what to do and what to say is essential to get the response you need during an emergency.
By learning the correct steps in making an emergency call, you can improve the efficacy and speed of the dispatch time. This will result in emergency responders arriving more quickly at the scene of the incident. It is straightforward to take the correct precautions before calling, ultimately making the process run smoothly for you and the emergency call operator. So why wait? Be as prepared as you can and enrol for this free online course today.
Start Course Now