Koronavirus - Vad du behöver veta
Denna gratis online kurs täcker de viktigaste aspekterna av coronavirus Covid-19 (2,056,055 smittade/134,178 dödsfall).
Health
Free Course
Denna kostnadsfria onlinekurs om det nya koronaviruset (Covid-19) fokuserar på historia, överföring, symptom, möjlig behandling och möjlig förebyggande av det nya koronaviruset. Som en del av det internationella svaret, Alison har skapat denna gratis online kurs om vad människor behöver veta om den nya coronavirus, dess bakgrund, och hur man bäst hantera det hot det utgör för dig, din familj och gemenskap.
Take this certificate on your own.
Start now and learn at your own pace.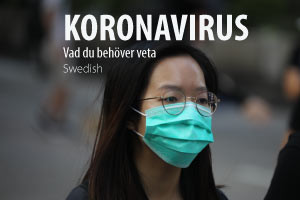 Description
Denna kostnadsfria onlinekurs om det nya koronaviruset fokuserar på historien, symtomen, överföringen och förebyggandet av det virus som inte tidigare identifierats hos människor. Koronavirus (CoV) är en stor familj av virus som orsakar sjukdomar som sträcker sig från vanlig förkylning till mer allvarliga sjukdomar, såsom Mellanöstern andningssyndrom (MERS-CoV) och svår akut andningssyndrom (SARS-CoV). Koronavirus är zoonotiska, vilket innebär att de överförs mellan djur och människor.
Kursen kommer att diskutera hur ett utbrott av viruset kan leda till allvarliga konsekvenser för hälsan hos personer som är smittade av det, och konsekvenser för hälsan i samhällen och länder där utbrottet sker. Vanliga tecken på infektion inkluderar luftvägssymtom, feber, hosta, andnöd och andningssvårigheter. I mer allvarliga fall, infektion kan orsaka lunginflammation, svår akut luftvägssyndrom, njursvikt och även död.
Kursen är ett unikt initiativ som bygger på information från Världshälsoorganisationen (WHO), Genève, Schweiz och CDC (Centre of Disease Control, USA). Denna kurs är en del av ett innovativt Alison-initiativ för att utveckla ett globalt utbildningscertifieringssystem för snabb respons för att bekämpa pandemisk sjukdom. Denna gratis kurs uppdateras varje månad. För att uppmuntra kunskapsmedvetenhet och förståelse om viruset och dess hot, Alison har också gjort PDF-certifiering kurs tillgänglig gratis över hela världen. Genom att ta denna kurs kan du hålla dig uppdaterad om hur man bäst hanterar det hot som det nya koroanviruset utgör för dig och andra. Varför vänta? Börja kursen idag och om 1-2 timmar har du fått kunskap som hjälper till att skydda dig, din familj och din gemenskap från att teckna och överföra det nya koronaviruset. 
Start Course Now