Koronavírus - Čo potrebujete vedieť
Tento bezplatný online kurz pokrýva podstatné aspekty týkajúce sa koronavíru Covid-19
Health
Free Course
Tento bezplatný online kurz poskytujúci informácie o novom koronavíruse (Covid-19), sa zameriava na históriu, prenos, symptómy, možné spôsoby liečby a potenciálnu prevenciu ochorenia týmto vírusom. Alison pre vás vytvoril tento bezplatný online kurz ako súčasť medzinárodnej osvety, v záujme informovať verejnosť o novom koronavíruse a jeho pozadí, ako sa postaviť k hrozbe, ktorú predstavuje pre vás, vašu rodinu a komunitu.
Take this certificate on your own.
Start now and learn at your own pace.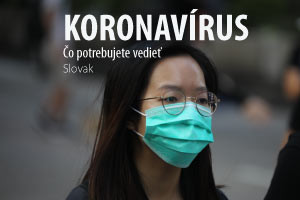 Description
Tento bezplatný online kurz na tému koronavírus sa zameriava na históriu, symptómy, prenos a prevenciu vírusu, ktorý v minulosti nebol identifikovaný u ľudí. Koronavírusy (CoV) predstavujú rozsiahlu skupinu vírusov, ktoré spôsobujú ochorenia rôzneho typu, od bežného prechladnutia po závažnejšie choroby, ako napríklad MERS-CoV (Middle East Respiratory Syndrome) a SARS-CoV (Severe Acute Respiratory Syndrome). Koronavírusy sú považované za zoonotické, to znamená, že prenos nastáva medzi zvieraťom a človekom.
Tento kurz sa ďalej zaoberá ako prepuknutie ochorenia vírusom môže mať vážne následky na zdravie infikovaných osôb a na zdroje zdravotníctva komunít a krajín v postihnutých krajinách. Medzi časté príznaky infekcie patria dýchacie ťažkosti, horúčky, kašeľ a dýchavičnosť. Vo vážnejších prípadoch infekcia spôsobuje zápal pľúc, ťažký akútny respiračný syndróm, zlyhanie obličiek až smrť.
Tento kurz predstavuje unikátnu iniciatívu, založenej na informáciách poskytnutých Svetovou zdravotníckou organizáciou WHO (Ženeva, Švajčiarsko) a CDC (Centrum pre nákazlivé choroby, USA). Spoločnosť Alison vyvinula tento kurz ako súčasť inovatívnej iniciatívy v snahe vyvinúť globálnu študijnú certifikáciu pre boj s pandemickým ochorením. Pre zvýšenie informovanosti o víruse a hrozbe, ktorú predstavuje, spoločnosť Alison taktiež sprístupní celosvetovo dostupný bezplatný online kurz s PDF certifikáciou. Ak absolvujete tento kurz, získate tak znalosti ako zaobchádzať s hrozbou, ktorú predstavuje nový koronavírus pre, vašu rodinu a vašu komunitu.
Start Course Now