Introduction to Aircraft Design
Learn about the basic procedures and technological requirements, for aircraft design in this free online course.
Publisher:

NPTEL
This free online introductory course on Aircraft Design discusses the essential procedures and mechanisms involved in designing an aircraft. You will learn about the principles of aerospace science and engineering, which are the foundations of aircraft layout and configuration. You will be shown the specifications of various components of an aircraft, the purpose of airworthiness regulations, and the clausing levels of quality function procedure.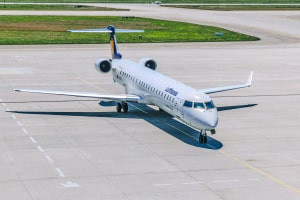 Duration

1.5-3 Hours

Accreditation

CPD
Description
In this free online course, you will be shown how aircraft manufacturers go about designing an aircraft by developing suitable layouts and configurations that match the operational requirements and satisfies the needs of the market in general. You will consider some major factors such as military operations, technological advancements, and airworthiness regulations that determine aircraft design specifications. The phases, processes and stages involved in aircraft manufacturing, will also be outlined.
Next, the relevance of the radius of design spiral, requirements capture, and the corresponding quality function deployment tool, which is used to determine customer satisfaction are discussed. You will study, the seven steps for making a house of quality chart and the clausing four levels of the housing model will also be demonstrated along with illustrations and examples. You will further learn how technical responses affect customers' needs by linking the relationship matrix.
Learning how the key design features of an Aircraft are converted into performance parameters via standardized templates is an essential skill required as an aircraft designer. If you are interested in pursuing a career in aeronautical engineering, aerospace engineering or if you are passionate about flying and the mechanics of an aircraft, then this course has been designed specifically for you. Give yourself a boost in your career path by completing this course. Start this course today!
Start Course Now