Intellectual Property Rights and Anti-Trust Law
Learn about Relationship between Intellectual Property Rights, Competition Law and the Antitrust law in this free course
Publisher:

NPTEL
This free online course introduces you to ownership of rights of intellectual property and the social values of protecting intellectual property. The course gives a robust detail of the relationship between intellectual property and competition law. By the end of this course, you will become very much familiar with certain tricks that some companies use in abusing their monopoly in the market, and the antitrust laws set against this.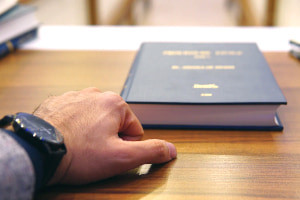 Duration

3-4 Hours

Accreditation

CPD
Description
This free online course begins by introducing you to the concept of competition law and how it is applied to maintain balance in a monopolistic market. You will learn about the development of the competition law in India, and the use of the competition law post British rule in India. You will also learn how some companies or enterprises engage in agreements for the production or trading of goods and services which has the effect of eliminating or reducing competition.
The course then explains the concept of vertical and horizontal agreements in competition law. You will learn about the different categories of agreements in competition law and the accepted regulations and standards for such agreements. You will also learn about the abuse of dominance in the concept of competition law, and the act on abuse of dominant position.
Finally, the course explains the concept of combination as described by the competition commission of India. You will learn about business combinations and the procedure for investigating combinations. You will learn about how several antitrust laws and acts were passed in response to growing fear of the enormous accumulation of capital and trust due to the industrial age.
Start Course Now