Human Health - Global Health Issues
Gain a better understanding on global healthcare issues such women's health, AIDS, and HIV with this course.
Publisher:

XSIQ
This free online Human Health course will teach you about several of Global Health Issues affecting the world today, with a particular focus on the developing world. This interactive course covers topics such as Women's Health and HIV/AIDS. You will also be introduced to the important aspects of global healthcare such as health in infancy and childhood, oral rehydration therapy, mortality rates, and breastfeeding.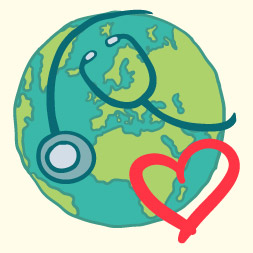 Duration

1.5-3 Hours

Accreditation

CPD
Description
This course begins by giving you an introduction to global health. Global life expectancy today is approximately 62 years for males and 67 years for females as a result of the reduction in mortality since World War Two. With this course, you will learn that the general gains in life expectancy as a measure of health status have arisen through improvements in primary health care. You will also delve on why in developing regions the emphasis in health care is still on curative measures rather than preventative ones.

You will then look into healthcare for women during pregnancy and old age. You will learn that the poor health of women compared to men in developing countries can be attributed to women's limited access to education, limited availability of and access to health care, and lower socioeconomic status. In addition, you will learn that the continuing spread of HIV/AIDS will turn around some of the improvements in child health that have been made recently.

The improvement of health and the promotion of health equity for people worldwide is a major concern that requires dedicated research, study, and practice. Upon the completion of this course, you will have a better understanding of important global health topics such as oral rehydration therapy, breastfeeding, rural mortality rates, childhood health, and adolescent health. You will also gain better insight into the importance of women's health, especially during pregnancy and old age. Check out this course and learn more on global health issues now.
Start Course Now
h