High School Equivalency - Historical Governments & United States Democracy
A free course in the structure of government to help you prepare for success on the High School Equivalency exam.
Publisher:

Charles Diemert
This free online course will prepare you for success in the Social Studies portion of the High School Equivalency exam. On completion of this course you will be able to identify and compare historical forms of government including a detailed look at the founding of the United States' democracy. Additionally, you will be able to identify and describe the components that make up the structure of the US government.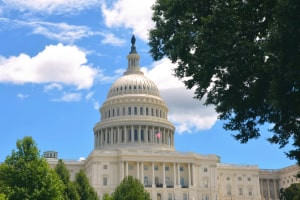 Duration

1.5-3 Hours

Accreditation

CPD
Description
This course begins by giving a brief history of world governments and clearly defines the three primary forms of government; oligarchy, autocracy and democracy. Additionally, you will learn different examples of each governmental form with a focus on the representative style of democracy that makes up the United States' government.
Next, you will learn about the founding of US democracy and the historical documents that play a central role in establishing the US government. From the Magna Carta to the American Constitution, you will understand the historical influences and important historical figures that helped forge the early stages of the United States.
Finally, you will take an in-depth look at the structure of the American government, beginning with the three branches of the federal government (legislative, executive and judicial) and analyzing the balance of powers that exist between them. There will be a detailed description of each branch and the role each plays in governance. You will then identify key similarities between the state and federal governments.
Start Course Now