Health and Safety for Social and Health Workers
In this free online course, learn about the important roles and responsibilities of social and health care workers.
Publisher:

One Education
Learn about the health safety principles that social and health care workers should be aware of. This course will discuss the main roles and responsibilities of health and social care workers that they will encounter in their careers as well as other duties and principles. You will also study the legal and ethical standards of practice and how to assess and manage risk in different settings.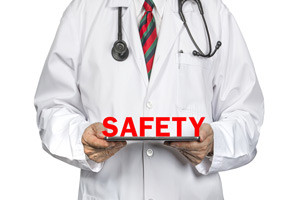 Duration

3-4 Hours

Accreditation

CPD
Description
In this free online course, health and safety,  you will learn about the important concepts of health and social care, as well as the differences between the two areas. Social and healthcare involve meeting the physical, social and emotional needs of clients. This course will cover the health and safety responsibilities that you will have as a health or social care worker. You will also study the procedures and processes for dealing with hazards and their effects in a health and social care setting. We will discuss the main responsibilities that you will encounter in health and social care work. You will also study how care workers can improve the quality of their work and their environment. The course will also discuss the process of reflecting on your performance and show you the process of developing your skills in the health and social care field.

If you're interested in a role in healthcare, you are probably aware of some of the ethical standards a healthcare professional should follow but do you know the legalities involved? Nursing roles in health and social care require you to follow specific legislation and ethical standards. Therefore, this course will introduce you to both of these standards of practice that apply to the nursing assistant role. You will study the in-depth detail about the legislation that affects all nursing practices such as; adult safeguarding and support legislations, mental capacity and mental health legislation, drug control, supervision, management as well as health protection legislation. The course moves on to then introduces you to the risks that you can expect to find in health and social care, as well as, the process for assessing and managing these risks. In addition, we will also discuss the advantages of having a risk register. Working with people requires the ability to communicate effectively and this course will help you to improve your communication skills and to move past the difficulties that can be involved when communicating in health and social care settings.
Safeguarding is the promotion of an individual's rights, needs and interests while protecting them from harm and abuse. This course will cover how to identify the signs and types of abuse, as well as the means of addressing these instances in the correct manner. We will also discuss how to reduce or prevent abuse through your daily work practice. In addition, you will learn how to help a victimized person and help the person responsible from offending again. You will also explore the importance of equality, diversity and rights in health and social care. This course is ideal for those people who are working in health and social care and want to develop their knowledge about health and safety or for nursing students who would like to pursue their career in this field.  So, why wait? Start this course today.
Start Course Now