This free online course introduces you to basic concepts of Hadoop using Hortonworks Hadoop Sandbox. It provides practical knowledge and hands-on experience in defining as well as implementing Hadoop architecture in Hadoop Distributed File System (HDFS). Topics to be covered include BigData sources, Hadoop's Ecosystem, Hadoop Architecture, Hadoop ETL (Extract, Transform, Load process), data delivery and also the uses of Hadoop ETL tools.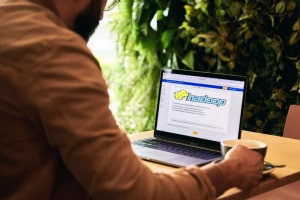 Duration

5-6 Hours

Accreditation

CPD
Description
Hadoop Fundamentals is a free online course that offers you a comprehensive guide to understanding the various concepts of Hadoop, its history and BigData sources. It defines some of the terms that are related to BigData - the goal being to turn data into information, and information into insight. The Hadoop Sandbox provides a working cluster and utilities like PuTTY (data console), which allows you to interact with the cluster in order to run jobs, perform file system operations and demonstrate the capabilities of Hadoop. This BigData course introduces the concept of BigData, some components of the Hadoop Architecture and motivation for HDFS (Hadoop Distributed File System) in the first module. Then the uses of Hadoop ETL tools and the MapReduce concept is covered in the second module with several sub-topics that cover how to deal with problem solving in Hadoop. In this course, you will explore how the term "BigData" is used to describe the exponential growth and availability of both structured and unstructured data, and how critical capturing and managing a lot of data can be especially when it arrives from multiple sources.
Next in this Hadoop course you will learn about some components of Hadoop architecture, how they fit within the Hadoop framework and the expression of this architecture in HDFS and MapReduce. Here, you will gain an understanding of hadoop architectural design, as it requires various design considerations in terms of computing power, networking and storage. This section of the course explains how Hadoop offers a scalable, flexible and reliable distributed computing big data framework for a cluster of systems with storage capacity and local computing power by leveraging commodity hardware. The last section of this free online course teaches you about the entire Hadoop ecosystem which includes each stage of BigData processing such as Flume and Sqoop, HDFS together with HBase, Spark, MapReduce, Pig, Hive, and Impala. All of these components and much more, play a critical role in using Hadoop and you will learn all about their interdependency and usage.
This course is perfect for you if you want to learn more about how BigData works, the Hadoop system and architecture or are a data processor or analyst looking to grow your skills. Enrolling is just a quick click away to open a new world of BigData and the fundamentals of Hadoop open-source software.
Start Course Now