Growing Your Business through YouTube
Grow your business and increase your revenue by learning how to do marketing on YouTube with this free online course.
Publisher:

Stone River eLearning
In this course, you will learn how to generate leads and gain more customers via your YouTube channel. Discover how to create YouTube ad campaigns and promote your products or services through quality content uploaded to this popular media platform. Study how to use YouTube marketing to maximize the revenue of your company or business, and allow your brand to reach a global audience.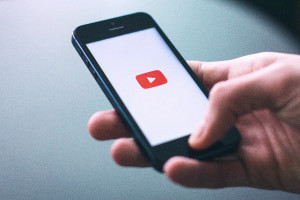 Duration

4-5 Hours

Accreditation

CPD
Description
Is it time to use YouTube to develop your business or brand? This course will not only boost your influence and get you in front of more customers but it will also improve your conversion rates and increase revenue with the latest marketing techniques. It will teach you a ton of valuable information, from beginner to advanced to expert level. If you are looking to expand your business or corporation, or perhaps you would just like to add this vital skill to your CV or resume, this course is for you. It contains exclusive information that will teach you to use passive and active lead-generation methods on YouTube to explode your business exponentially. Your instructor has worked with thousands of channels and brands, and will help you benefit from his experience. He is considered an expert and is deeply knowledgeable about the ins and outs of YouTube marketing.
The course begins by explaining why YouTube is a great tool for business, and goes on to discuss lead generation and 'funnels'. It will guide you through a proper understanding of a lead, and you will learn how to use YouTube as your lead magnet. The topics that follow will cover indirect, value-based, advertising and affiliate-based YouTube funnels. You will then take a look at designing and maintaining a YouTube channel, including overall channel appearance as well as some practical tips and tricks, plus setting realistic goals so you don't create an excessive level of expectation.
Walk through the complete YouTube Studio, which demonstrates how to create Studio introductions and dashboard snapshots. Analyze how to stay ahead of the curve and identify secret benefits found within the Studio Content Manager tool. The topics will compare and evaluate why live streaming is a potent mechanism to generate traffic and efficiently engage with the community you will create via comments. You will study the difference between free and paid lead generation and evaluate the perfect lead model for your needs. Finally, you will understand just what it takes to create high-quality content: delve into the ideal video length for the best results, the best practices you should implement, and how to produce eye-catching unique thumbnails. This course aims to expand your reach and customer base to a new platform, use it to effectively and - ultimately - generate revenue. Why wait when you could be turning time into money? Start this free online course today!
Start Course Now