Fundamentals of the Biological System
This free online biological fundamentals system course will help you understand necessary concepts and processes.
Publisher:

NPTEL
This free online biological fundamentals system course provides a comprehensive knowledge of biotechnology. This course gives you some great insights into the techniques in biotechnology as well as its significance in science. Learn about various types of cell hosts that are available for biotechnology applications. By the end of the course, you will be familiar with microbiology medium constituents, cell division, and microbial growth kinetics.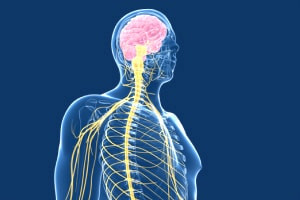 Duration

3-4 Hours

Accreditation

CPD
Description
Fundamentals of Biological System is a free online course that begins by introducing you to biotechnology as a significant aspect of science. You will learn about the importance of genetic engineering as well as its overall goal. You will also be familiar with the structure of cells, the fermentation process, and the important milestones in biotechnology so far. You will be able to explain the key characteristics and functions of various cell organelles. Different cell isolation techniques such as centrifugation and fractionation of cells will be made clear.
The course then explains the different metabolic reactions which take place in the host cells. These include glycolysis, Kreb's cycle, anaerobic oxidation amongst others. You will learn about their stages, functions, and regulation. You will gain an understanding of the basic requirements and conditions for the proper growth of cells. Next, you will become familiar with the common media constituents for bacterial growth, their composition as well as the preparation of a microbiology medium.
Furthermore, you will learn about the growth of the microbial system as well as the modes of bacterial cell division. Finally, you will be able to explain the various methods for measuring microbial growth and the stages involved in the normal growth curve. This free online course will be of great interest to students, researchers, and anyone with an interest in the field of genetics. So, register for this course and start your next learning journey today.
Start Course Now