French Language Studies - Holidays, At Home and The Media
With this French language course you'll learn how to talk about national holidays, home, and the media in basic French.
Language
Free Course
This free online French language course teaches you about the grammar and vocabulary common used to talk about about holidays, being at home, and the media in French. French, a beautiful, historical, and highly relevant romance language is one of the top 10 most spoken languages in the world. If you are interested in learning to speak French for business, travel, or personal enrichment, this course will give your French skills a great boost.
Take this certificate on your own.
Start now and learn at your own pace.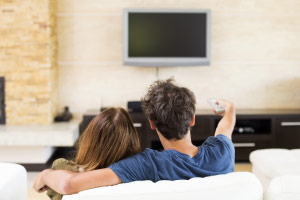 Description
With this French language study guide, you will learn French for three lifestyle topics: national holidays, home, and media. The course covers French vocabulary associated with the celebration of national holidays, descriptions of the house, and use of media like tv, radio, and internet. The phonetics section covers correct pronunciation of vowels, syllables, and the French R. The course also includes a Grammar reference source. This will help you speak French with correct pronunciation and grammar.
The course lays down the foundation of spoken language by introducing pronunciation of words and phrases through text and audio. Short audio segments are provided to make you hear how the words and phrases are pronounced. These are reinforced further with longer videos, transcripts, and translations in English, and interviews with French speakers. You will also learn how to describe your home, furniture, and the chores you do in French.
With French being spoken in five continents, and the number of non-native speakers increasing tremendously, French is a great language to study. If you want to boost your French quickly and for free, this is the course for you. So start the course now, and you will soon be able to speak confidently, with better pronunciation and grammar, about important lifestyle topics in French.
Start Course Now
h