Foreign Trade and Foreign Direct Investments
In this free online course, learn the terms and agreements involved in Foreign Trade and Foreign Direct Investments
Publisher:

NPTEL
Governments worldwide are gradually realising the importance of global cooperation as a means of improving their economies. This free online course explores foreign trade and direct investment. It will clarify that in international business, multilateralism refers to an alliance of multiple countries pursuing a common goal. Boost your foreign trade and foreign direct investment skills by studying this comprehensive course.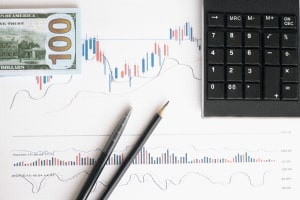 Duration

4-5 Hours

Accreditation

CPD
Description
It is a known fact that the central pillar to economic success for most nations is dependent on the trade relationships that they have with other nations. This course will help you understand the historic trade agreements and institutions created to improve consumers' welfare by lowering trade barriers. Regional economic integration, which refers to an agreement between groups of countries in a geographical region that seeks to reduce and remove tariff and non-tariff barriers to the free flow of goods, services and production factors, will be explored. Recognise that the dynamic effects of integration refer to growth in the market. This expansion in production directly impacts the company and its ability to achieve better economies of scale. Discover that the generalized system of preferences is a non-contractual instrument by which industrialized countries unilaterally and non-reciprocity extend tariff concessions to developing countries.
At first, you will be introduced to the highest decision-making body of the United Nations Conference on Trade and Development (UNCTAD) which is the quadrennial conference, where member states make assessments of current trade and development issues and policy options. Then, you will discuss the Bretton Woods Agreement, which was negotiated to establish a new international monetary system to create an efficient exchange system, thereby preventing competitive devaluations of currencies and promoting global economic growth. Gain insight into the fact that almost every country exports and imports products, to benefit from international trade and this, can only be increased if the countries follow a common set of rules and regulations related to imports and exports. Discover that a letter of undertaking is a letter of guarantee that a bank issues on behalf of its customers to foreign branches of separate banks that offer credit to these customers.
Next, you will learn that a foreign letter of credit guarantees a bank that a particular seller based in a foreign country will receive a payment due to a particular buyer within a specified period of time. You will then understand that the International Monetary Fund aims to monitor exchange rates and identify nations that need global monetary support. It seeks to promote global economic growth, financial stability and encourage international trade. Finally, you will study trade-related investment measures, foreign trade agreements, export promotion schemes, and the agreement on textiles and clothing. Are you looking to take your foreign trade and investment skills to the next level? This course will be of interest to students studying business studies and foreign exchange, those in international finance, or those who want to elevate their foreign investment intelligence. Why wait? Start this course today and become an expert in foreign trade and foreign direct investments.
Start Course Now