English Grammar - Present Tense (Intermediate level)
Learn how to use the present perfect continuous voice to form simple English verbs with this free online English course.
Publisher:

Advance Learning
This grammar course is designed for intermediate level English speakers and explores the present tense. We lay out its different forms, including the present continuous and the present simple tense. We establish how certain words are used to talk about possessions and personal attributes and explain how to use the present tense in negative and contracted forms, for scheduled events and for actions. This course helps you to learn English.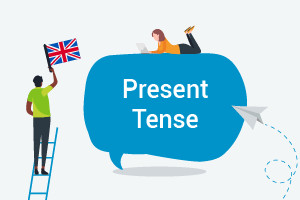 Duration

1.5-3 Hours

Accreditation

CPD
Description
The course begins by taking you through the proper use of the verbs 'has' and 'have' in English present tense, which helps you easily describe a noun - for example: "The zebra has stripes." We examine the present perfect tense to help you say something about the present time with reference to actions in the past - for example: "She has finished her homework since yesterday." We show you how to use 'have/has' and 'got' to talk about possessions or personal attributes, scheduled events or illnesses and ideas.
The course then studies the present continuous tense to enable you to talk about an action that is happening or has started happening at the time of speaking but is not yet complete. We teach you how to use 'do' and 'does' to form English questions and negative sentences. We demonstrate how to use the present simple tense to say how often you do things, for example: "I drink two cups of coffee every morning."
Every English speaker needs to learn about the present tense and its different forms because it is the most common voice used to discuss your actions. We can also help you talk about current events and ideas, which is a great way to start a conversation and keep it going. Sign up for this grammar course to take your English skills to the next level.
Start Course Now