Beginner Level English - Grammar for Verbs, Questions and Replies
Learn how to use verbs to ask and answer questions in English with this free online English beginner grammar course.
Publisher:

Advance Learning
This basic English course takes you through the grammar of verbs, questions and replies. The course is designed for beginners and teaches you how to easily use verbs to handle questions and their responses. We draw on examples, exercises and audio files to help you work on your English accent, pronunciation and listening skills. English can be an intimidating language to learn but we break its complex rules down into easy steps.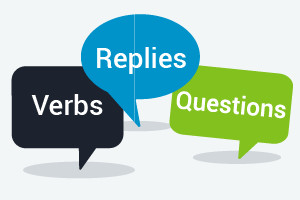 Duration

1.5-3 Hours

Accreditation

CPD
Description
This course teaches you how to use English verbs and action words so you can easily discuss what you are doing. We show you how to construct 'can' questions while you outline your abilities. We explain how to use the present simple tense to describe something that is currently or regularly happening (for example: 'She feels hungry' and 'I love ice cream').
The course then goes over how to ask for information by forming 'Wh and can' questions like 'What can I do to help?'. You will also learn how to answer 'Wh and can' questions with positive or negative answers. We then teach you how to ask and answer more 'Wh and do' questions (for example: 'When do you visit your mother?').
This English grammar course helps you reach a firm understanding of English verbs and their uses. Our audio recordings are also a great way to practice your accent and listening skills, which is very important when learning the language. English can open doors in your personal and professional life so sign up for this course to improve yours.
Start Course Now