Beginner Level English - Grammar for Verbs, Questions and Replies
Learn how to ask questions and answer them in English, with this free online English grammar course for beginners.
Publisher:

Advance Learning
This free online English language course will teach you about the grammar of verbs, questions and replies. This course is designed for beginners and will teach you about questions, responses, and the grammar of verb usage in a simple and easy to understand manner. This course also includes audio files featuring native English speakers, which will help you become familiar with the English accent and develop your English listening skills.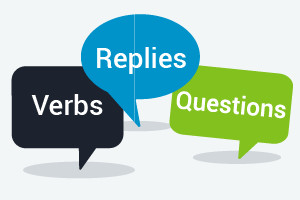 Duration

1.5-3 Hours

Accreditation

CPD
Description
This course will first teach you about English verbs and action words, along with their correct usage in a sentence, so you can easily talk about what you are doing. You will learn then how to construct 'can' questions and talk about the ability to do something. The course will also cover the present simple tense in English so you can learn how to talk about something that is currently or regularly happening such as "She feels hungry" and "I love ice cream".

You will then learn how to ask for information by forming "Wh + can" questions such as 'What can I do to help?'. You will also learn how to reply to "Wh + can" questions directed at you. You will also learn how to answer 'can' questions such as 'Can he cook?' with a positive reply like 'Yes, he can'. The course will then teach you how to ask "Wh +do" questions such as 'When do you visit your mother?'

By completing this English learning grammar course you will gain a much clearer understanding of English verbs and their uses. The audio recordings in this course are also a great way of practicing your listening skills, which is very important when learning the English language. They say that to be good at something, you need to practice every day. So, start with this free online English course now, stick with it, and keep getting closer to your first perfect English conversation!
Start Course Now