English Grammar and Vocabulary - Describing Relationships (Advanced Level)
Improve your English vocabulary in this free online course that provides English phrases that describe relationships.
Publisher:

Advance Learning
This English language course teaches you about the grammar and vocabulary used to describe human relationships. Whether it's friends, family or partners, relationships are an important part of our lives and often come up in conversation. We provide commonly used idioms, phrasal verbs and collocations related to relationships and explain how to use narrative tenses to discuss past habits. This grammar course helps you gain confidence in English.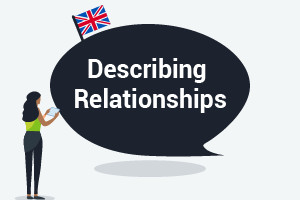 Duration

1.5-3 Hours

Accreditation

CPD
Description
This course teaches you how to combine 'used to' with infinitive verbs to describe past actions that have ended, for example: 'I used to play tennis every week'. We then show you how to use 'would + infinitive' and 'would rather (not) + infinitive'. The course explores vocabulary and phrases related to the family, including 'a nuclear family', a 'well-to-do family' and 'dysfunctional family'.
We then move on to expressions pertaining to relationships, like 'to fall for someone' or 'to hang out with them'. The course provides idioms such as 'get on like a house on fire, 'on the same page' and 'fair-weather friend' to give you more confidence in English conversations. We go through useful phrases like 'stormy relationship' and 'whirlwind romance' to help you refine your language skills and sound more comfortable with English.
Learning the vocabulary, expressions, phrasal verbs and idioms covered in this English speaking course can help you express yourself more clearly when discussing relationships. This boosts your English skills and opens up important conversational opportunities. This advanced English grammar and vocabulary course can help you take your language skills to the next level.
Start Course Now