English Course - Present Simple and Continuous (Elementary level)
Learn how to use the English present simple and continuous tenses with this free online English course.
Publisher:

Advance Learning
This free online English language course will teach you about the present simple and continuous tenses, which are used in English to talk about things and events that are happening around you. They may refer to repeated actions such as 'My dad goes to work every day', or to things that are currently happening, such as "He is going to the store". Take this course today and learn how to apply and understand the present simple and continuous tenses.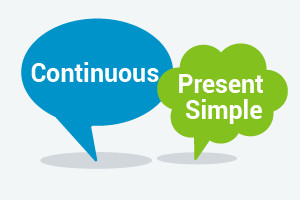 Duration

1.5-3 Hours

Accreditation

CPD
Description
This course will first teach you the essential differences between the Present Simple and Present Continuous Tenses. You will then learn how to use the correct contractions as well as pronouns in question and answer sentences. The course will also teach you to put the correct stress on certain words to help improve your intonation skills. You will learn the rules for spelling continuous verbs as well as study adverbs that can be used with verbs describing actions.
Next, you will examine some television programme genres and use these to practice using adjectives to describe things. The elementary level English course will then teach you the purpose of linking words to form faster phrases, just like the way native speakers do, as well as how to distinguish between formal and informal speech. Finally, you will study new vocabulary and grammar rules related to people, events, and protest marches.
By taking this elementary level English grammar course and gaining a strong understanding of the English Present Simple And Continuous Tenses, you will notice that other English grammar rules will become easier to understand. The reading and listening exercises in this course will also be a great help for improving your confidence in English conversations with fluent or native English speakers. So, have a look at the course now, and start learning important English verb tenses today.
Start Course Now